I wanted to capture the energy of Gene Kelly's dance moves through the imagery and colors.
I chose pure CMYK colors that were strong and modern, yet reference the Technicolor of the movie. I overlayed these colors to create secondary colors, and movements, hidden between each of Kelly's gestures.
A good movie poster should capture the heart and fabric of the film while incorporating it's own identity.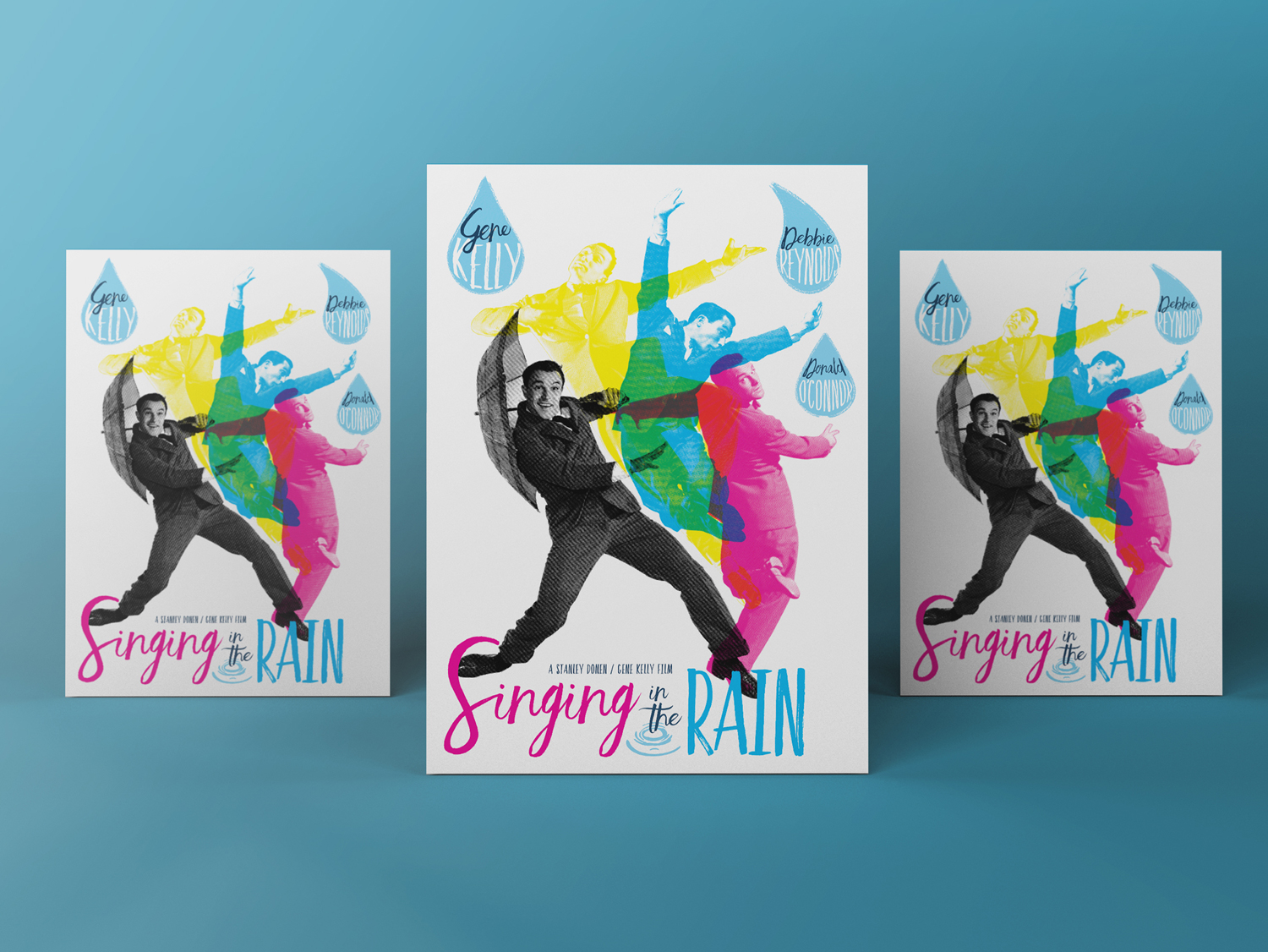 I created promotional material that placed film quotes with duotone imagery. These appeared in social media to tease the screening.